What is Google Ad?
If you're thinking about investing money on paid ads to reach your target audience, you should spend it wisely.
Google Ads was founded just two years after Google.com, the world's most popular website. The advertising platform was launched as Google Adwords in October 2000, but after significant rebranding in 2018, it was renamed Google Ads.
When you enter a search term into the search bar, an advertisement appears at the top of the results page. The core of the Google Search Network is what are known as "text ads." They are crucial to the marketing mix of many organizations and may be quite effective.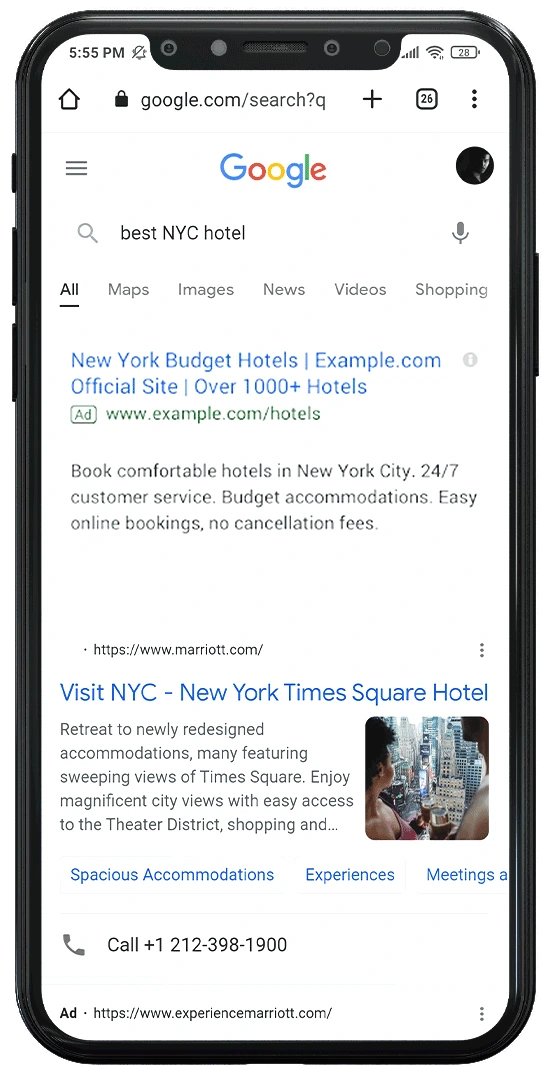 Let's see which type of Google Ad is best to maximize your marketing results?
Responsive Search Ads (RSAs)
The most recent version of "standard text ads"—expanded text ads—allows for up to three headlines and two descriptions. On June 30, 2022, Google began to phase them out in favor of Responsive Search Ads, which can customize ad content to certain search queries. In order to increase reach and enable A/B testing without having to generate separate advertisements, Responsive Search Ads include more possibilities for headlines (15) and descriptions (4). Google will experiment with different combinations of your headlines and descriptions until it finds the most successful one, tailoring the material to reach potential buyers when they are most likely to be interested. The disadvantage of these ad formats is that each headline must complement the others and provide a clear message regardless of the order in which they appear. You can "pin" some titles, such as the one where you usually want to put the brand name, but doing so isn't advised because it can make it harder to optimize your ad copy.
Dynamic Search Ads (DSAs)
Search advertising are automatically filled with material from your website using dynamic search ads (DSAs). These advertisements, which appear in search campaigns, are designed to be utilized with websites that have been thoroughly developed, have distinct content categories and a substantial selection of goods. DSAs target your advertising to users looking for comparable goods or services by using the content on your website. This helps you save tons of time during setup and guarantees that you use terms you might not have otherwise. However, because of the automation, you have limited control over the precise wording of your advertisement. The content on the pages you designate is kept as relevant as possible by Google. You can provide a page feed to Google in order for them to produce these ad types if you sell various product lines or even just one range of products.
Display Ads
Display ads can reach consumers worldwide across 35 million websites and applications as well as on Google-owned properties thanks to image advertising that are displayed on the Google Display Network (including YouTube and Gmail). This enables you to reach a wider audience than simply Google Search users because Google will decide to display them on popular websites that your target market frequents. Image advertising, which are often referred to as display ads, can have static or moving visuals both and are advised for brand recognition initiatives. Users lower down the marketing funnel are the target audience for text advertisements (inside search campaigns).
App Promotion Ads
Ads for promoting apps do exactly what they say on the tin: they advertise an app. You'll be able to see your advertisements on all of Google's websites. This applies to all of the publishers who host app ads, such as Google Play, Google Search, YouTube, the Google Display Network, AdMob, Discover on Google Search, and many more. App campaigns may emphasise encouraging app downloads, app interaction, or app pre-registration. You can launch an Apple Search Ads campaign to advertise your ad inside the Apple App Store.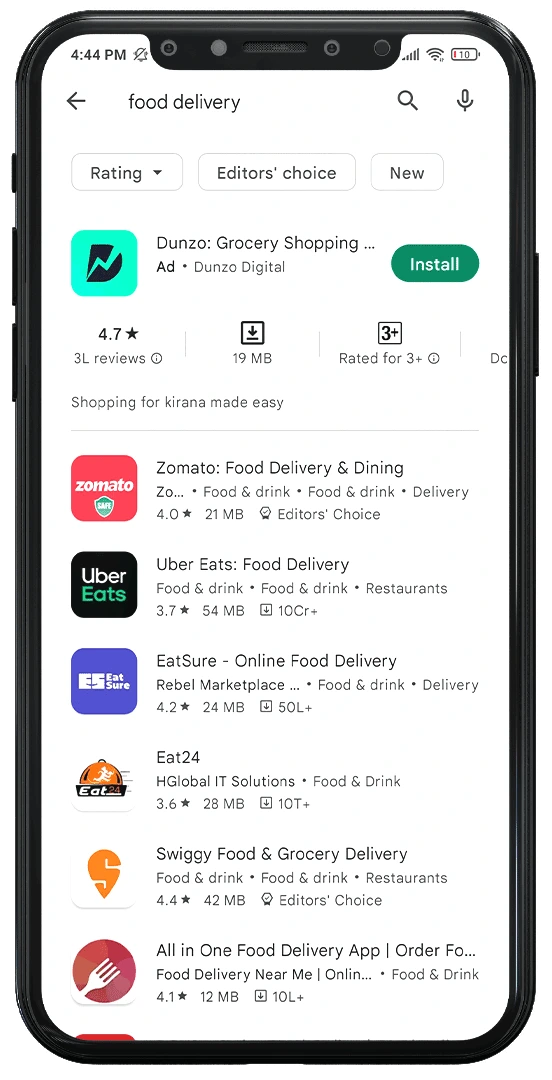 Video Ads
You may engage people more effectively by using a variety of video ad types to reach them on Google Partner websites and on networks like YouTube. You can display advertisements in videos on YouTube, as well as other websites and applications that use Google video partners. For businesses with the resources to spend in video assets, video advertising is a profitable ad style that works well for upper funnel goals. Over one billion hours of video are watched on YouTube every day. A Google/Talk Shoppe study found that 70% of individuals made a purchase from a brand after viewing an advertisement on YouTube.
Shopping Ads
Shopping ads also known as "Shop Now Ads," feature products for sale along with an image of the item, a title, a price, and a link to the online retailer. Through the product data stream you offer, Google Merchant Center is used to pull all of this data from your account. The top or right side of the search engine results page will display your product shopping ad campaign, and it may also appear on Google Images in addition to the Google Search Network. You must have a shopping cart on your website in order to run shopping ads (e.g., through Shopify, BigCommerce etc.). A variant of Shop now ads is called Smart Shopping campaigns features more automated bidding and targeting. This year, Smart Shopping campaigns will become Performance Max campaigns.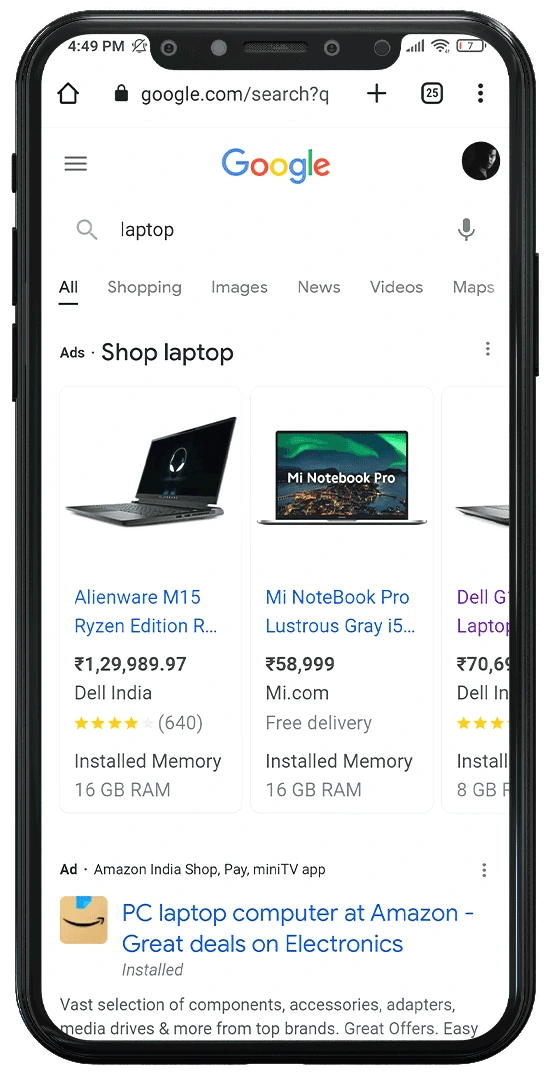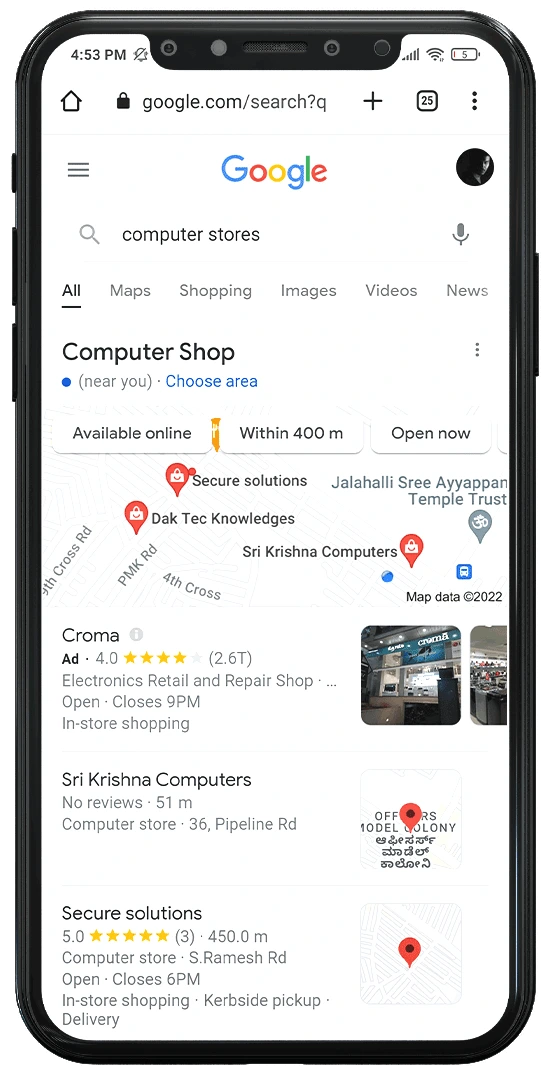 Local Search Ads
For advertisers aiming to increase store visits or phone calls to particular business locations, this ad type is perfect. It highlights your company's locations and encourages customers to call or stop by. People may see local search advertising with the locations of your business when they use Google.com or Google Maps to search for nearby establishments (for instance, "Ice cream near me"). Using the assets you supply, Google will create an advertisement for you automatically (e.g., text, images and videos). On the Google Search Network, Google Maps, YouTube, and the Google Display Network, advertisements can be shown. Google will upgrade local campaigns to Performance Max by the end of this year. Google's automation is used by local campaigns to enhance targeting. With just one campaign and one product stream, you can effectively promote both in-store traffic and online sales. All of Google's networks, including Google Maps, YouTube, and the Google Search Network, can display advertisements.
Call-Only Ads
You can advertise phone calls using call-only advertising that are displayed on mobile devices. These can be programmed to operate only during business hours or constantly. The advertisement calls you immediately from the SERP when a user clicks it. These advertisements will resemble standard text ads and will still have headlines and descriptions. However, these ad kinds differ from call extensions in that they function as standalone advertisements that encourage users to call your company directly, as opposed to text ads that direct users to a landing page. Search is used by 82 percent of mobile customers to narrow down their shopping list. Mobile users are mobile buyers, making it even more crucial for your Call Now Ad to be prominently shown.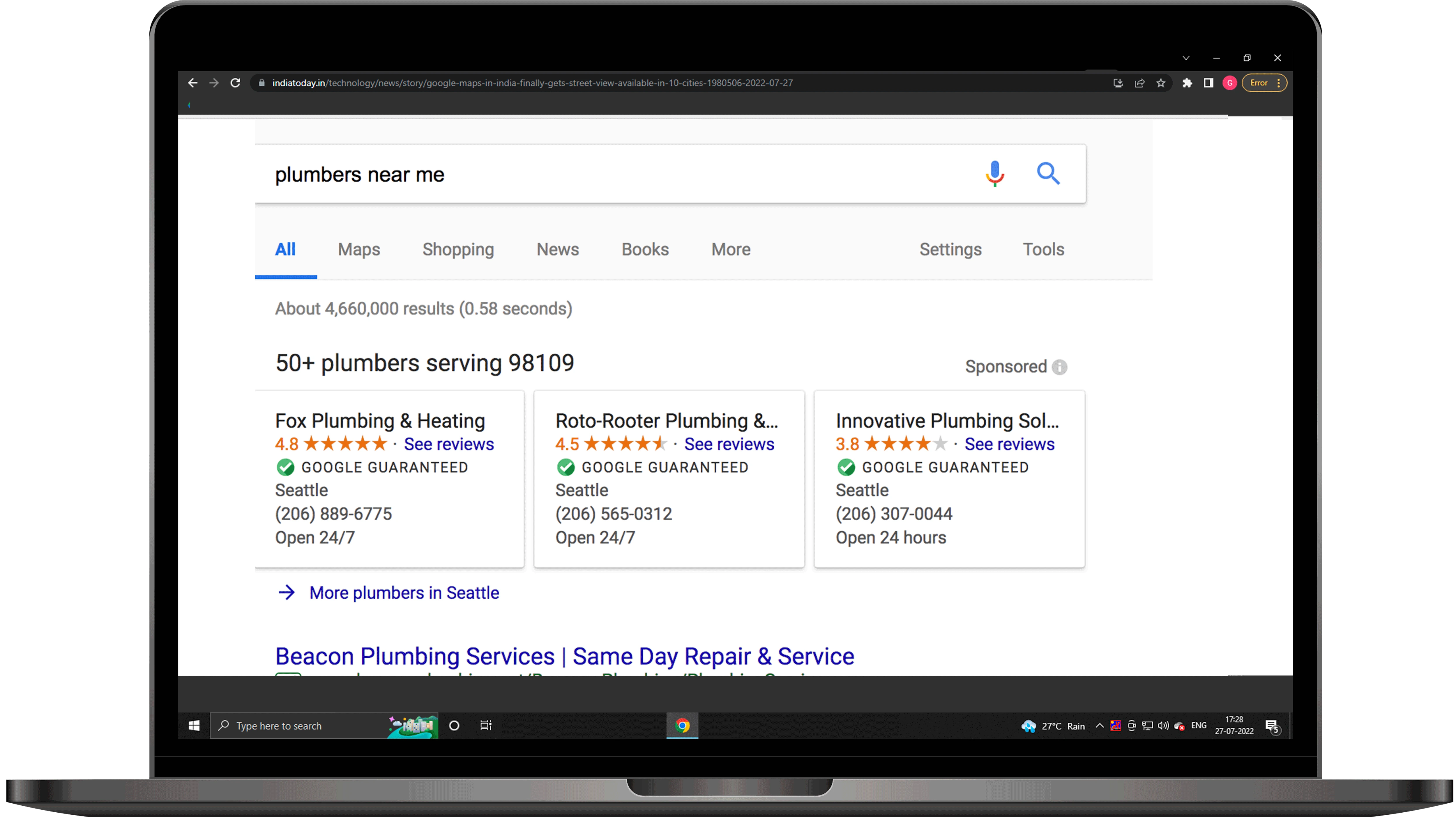 Local Service Ads
You only pay for leads that you generate using Local Service Ads. It works best for small enterprises in a certain geographic area (e.g., plumbers, housekeeping, tax services, etc.). These advertisements display with a "Google Screened" or "Google Guaranteed" icon at the top of the search results page. Your company must go through a screening and verification procedure that includes a background check in order to run this kind of advertisement.